The New Way to
success.advance.progress.
Sarjan enterprise, established in 2014 is highly specialized in workwear clothing industry delivering exceptional quality, service and value for money to global clients. Our own huge production capacity of monthly 25000 – 35000 T-Shirts always keep us ahead in competition. Unlike other providers we believe in delivering professional workwears as per the clients business segment, corporate branding goals and overall vision. The effect that corporate branding can have on a business is incredible and business uniforms play a huge part towards that branding. An established brand becomes recognisable to customers and provides them with trust which can create company loyalty.
The business logo, brand colours and employee names included on work clothing can transform your staff into moving advertisements. It doesn't have to be a full outfit necessarily though, as a branded t-shirt or polo shirt, apron for the food industry or even a cap with the business logo on can often be just as powerful as a head-to-toe uniform.
In the simplest form, a brand identity is all the visual elements of a brand, as perceived by the consumer. This will lead to consumer trust and security within the company/consumer relationship. Sarjanenterprise as your valued partner will always keep you ahead in competition by consulting you in selecting right clothing and styles for working champs or executives.
We serve you with all bulk order supplying capacities whether its T-shirts, uniforms, security materials, caps with brands and logos, aprons, formal, casual clothings, event clothings, hospitality industry clothings, healthcare clothings, restaurant wears, engineers clothing and lot more.
The word "Sarjan"depicts – "Creation"
"The whole difference between construction and creation is exactly this: that a thing constructed can only be loved after it is constructed; but a thing created is loved before it exists"
– Charles Dickens
Yes we love this word of creation. We love what we create. Our creation depicts our expertise.
---
Our History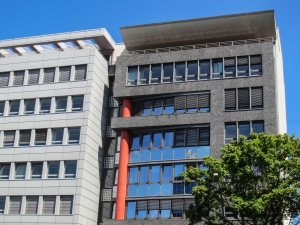 2014
It all started with one fine sunny day in June 2014 – Our Managing Partners Mr. Pravin Pandey and Mr. Jitendra Gothi childhood friends, crime partners, college going nerds played a cricket match against a team which was dressed up with sports uniform T-shirts. In Spite of best bowlers, champs, freak batsman in team they were terribly defeated by the opponent team. This event ignited them to think and analyse about reasons of defeat. They realized that all played well and delivered their equal share, commitment while batting in the first innings. They were unable to find the cause of defeat.
But when observed the whole opposing team on stage with all dressed up in similar T-shirts, Caps they realized that this uniformity made this weaker team travel extra mile to convert their defeat into winning.
This incident let these people to create a startup called "Sarjan" which would merely focus on producing sports T-shirts for sports players. Our first order was of 100 T-shirts and we took 50 days to deliver the same. It had nothing to do with our production capacity or abilities. We were stuck at suggesting the client with design, color, pattern that connects describes their team strength in the form of T-shirt pattern, color, design, logo and all. But believe us our intention and goal was to deliver some uniqueness along with team branding. The day client received our delivery – he was amazed looking at the quality of T-shirts and on the same day he ordered us another 1000 TShirt order. This was our first business case wherein we planted our strong roots with a motto taken on our head high that whatsoever would be the case we will never compromise on quality.
In September 2014 we established our company "Sarjan Enterprise". Since then we strongly believe What we wear has a real impact on how we feel about ourselves. And that, in turn, influences our work – our confidence, creativity, ability to focus and collaboration.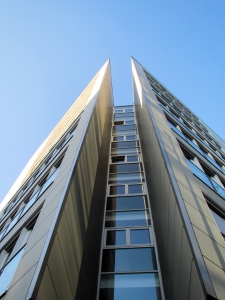 2016
We established our own brand called "Sarjan" – covering the workwears in the segment hotels, sports, school uniform T-shirts, corporate wears, event wears and much more. We scaled up our team started from 2 people to 8 people team covering our production unit, marketing, accounting delivery man etc.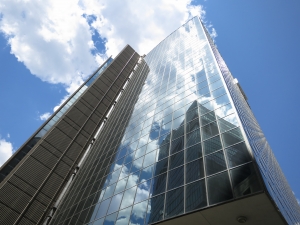 2018
We scaled up our manufacturing unit by acquiring 800 Sq. Feet of office cum factory in the industrial area of Ahmedabad equipped with some of the best Knitting machines, experts, tailors, hand pick masters & Nerds of T-shirts stitching anatomy. We scaled up our team to 20 people team now having our own goods transport vehicles in house. Today we are producing more than 30000 to 40000 T-shirts every month for our esteemed clients.
Our workwear engineering focus is always in a direction to bring something innovative on table for our clients. Everyone goes to work. But whether they are able to access all their talents, skills, passion, creativity, wisdom and intuition depends on many factors, including how comfortable and confident we'll feel about what we're wearing. The workplace is changing. And more and more workplaces are realizing the value of allowing employees to express themselves through what they wear. Hence our vision is to connect the emotions of your consumers with your brand. Our vision is to make your team look extremely professional when they are on projects.